Casino
Nabq Bay offers you the luxury Vegas Casino Sharm el Sheikh (Sinai) with Games Black Jack, Poker, Slots, French Roulette and American Roulette Game Rooms, Vegas Restaurant, exclusive V.I.P. Services, Entertaiment and progressive jackpots of up to 200,000 USD!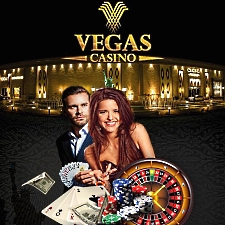 Vegas Casino & Restaurant
Vegas Casino offer the best games, top dealers and plenty more entertainment in a welcoming, friendly environment. 7/24 Open, there's a game to suit every mood and every style, bars, V.I.P. Sections, the Vegas Restaurant, fabulous food and great entertainment in Nabq Bay. The Open-plan gaming floor brings you into the thick of the action straight away. Casino Vegas offering Free Accommodation (Suite Room) and transportation for Casino players at Amwaj Oyoun Resort & Spa Hotel. Entertainment enjoy live music every evening! Discover what makes Vegas Casino the best in Red Sea.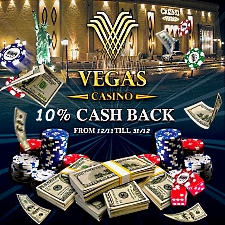 Game Rooms & Games
Casino Games Poker Room available Poker Games are 3 cards, Russian poker, Holdem Poker, Punto Banco and Six card poker. Roulette Room, here you can enjoy a classic casino game like American Roulette and French Roulette. Black Jack Room, the essence of Blackjack is to get your hand nearer to a total of 21 than the dealer's. Slots With over 100 modern electronic gaming machines and progressive jackpots of up to 200,000 USD From Vegas Casino's dedicated Slots Lounge, you'll find Video Slots, Slot Real, Multigame and many more. Open 24 hours a day.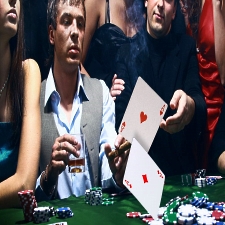 V.I.P.
V.I.P. Services Are you looking for a different experience or exclusive luxury Casino Services and enjoy High-Class Game Rooms? From Cocktail Masterclasses and V.I.P. Treatment to Gaming and sporting experiences, Vegas Casino Nabq Bay in Egypt offer some of the best deals around Sharm el Sheikh (Sinai) area. Vegas V.I.P. featuring Luxury Bar, first class Lounge, Top ower view of the whole Casino and Game Tables, Limusine Service, Luxury Private Service and special V.I.P. Poker Room. Discover special deals, discounts and services Exclusive offers only for V.I.P.'s.